A look into one of Bantry Bays' most exclusive villa and apartment rentals in Cape Town. Contact Cape Town Luxury Escapes today for daily rates and availability to book your luxurious vacation rental at AURUM in Bantry Bay.

Wondering which villa and apartments in Bantry Bay, Cape Town are the most luxurious, exclusive and private? Introducing AURUM Presidential Residences – Luxury Holiday Rentals in Cape Town.
In this blog post, we will explore the AURUM Presidential Residences in Bantry Bay. The eight Presidential Residences at AURUM are a unique villa rental offering in Cape Town. Each unit occupies a floor with its own private lift and features expansive floor to ceiling glazing with unobstructed views of the sea and surrounding mountains. The apartments also feature imported appliances, sanitary ware and sound systems by world-famous designers.
The AURUM Presidential Residence rentals are located in a luxury dual-location development at the foot of northern Lion's Head, on the coastline of Bantry Bay. The available AURUM  Presidential Residence rentals are on the sea side, while the AURUM Luxury Suites rentals are located on the opposite mountainside. Both types of units feature luxurious suites and signature penthouse units, each encompassing 507 square meters. All residences available for short term rent have an open-plan layout, ample underground parking and views of the nearby mountains and bay.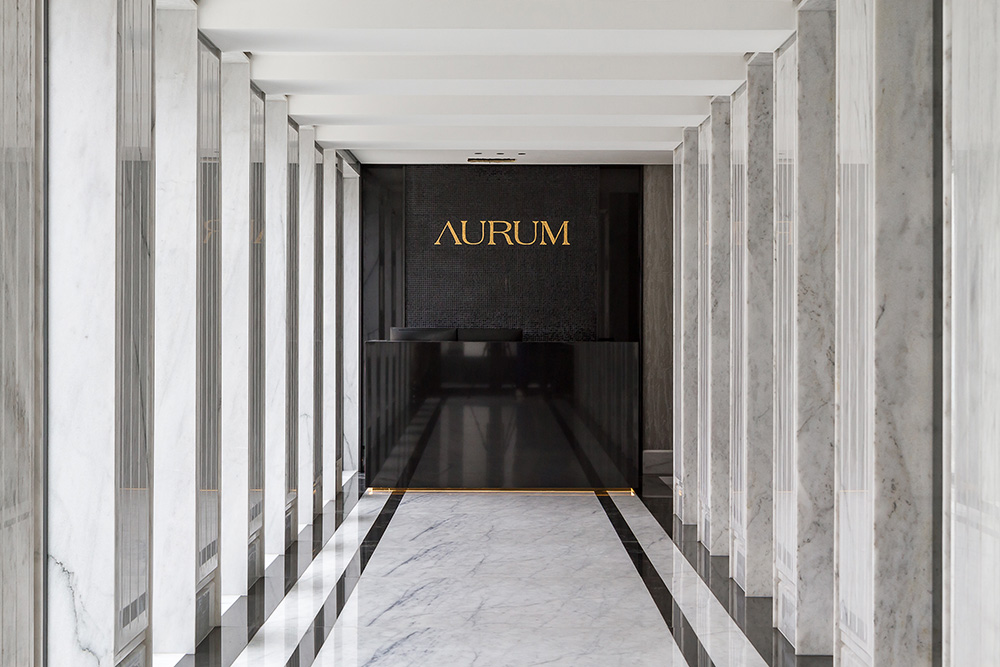 The luxurious holiday apartments at Aurum Presidential Residences in Bantry Bay have a contemporary feel. The apartment features three large double bedrooms, marble bathrooms and air conditioning throughout. There is also a 24-hour concierge and spa. Each unit comes with 2 parking spaces and a large communal pool. AURUM is located close to the popular Clifton Beach, and Sea Point. All apartments at AURUM have Bang & Olufsen sound system, Bang & Olufsen TVs, and surround-sound systems.
The AURUM Presidential Residences projects the perfect balance of nature and opulence. Located on the coast of the Atlantic Seaboard in Cape Town, the property features Venetian-style glass masters and cascading waterfall facades. This luxury development is in a location that rivals New York, Dubai and London. With its forward-thinking energy and unparalleled quality, the AURUM Presidential Residence rentals in Bantry Bay will be a stunningly different experience in the South African villa rental market, provided by Cape Town Luxury Escapes.
The apartments feature unique designer details from Italian luxury brands like Armani Dada and Fendi Casa. These units are the most luxurious residences in Bantry Bay to feature Italian glass masters. The buildings are situated right on the beach with breathtaking views of the Atlantic Ocean as well as Bantry Bay. It is a popular destination because of its proximity to the airport and the natural beauty in the area.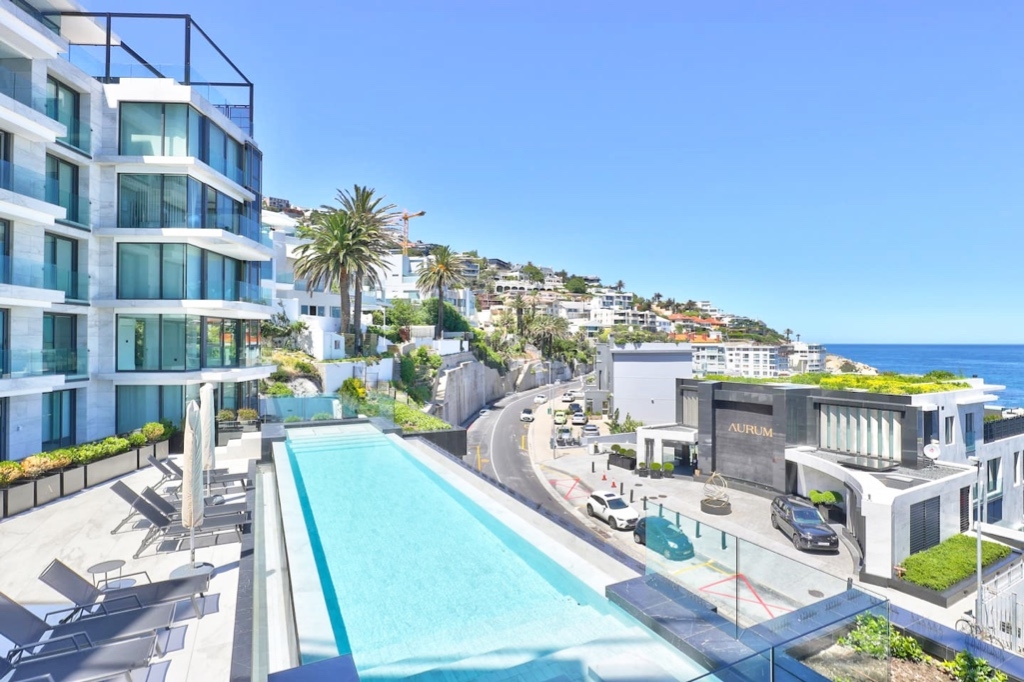 Each residential building has its own unique style and sophistication thanks to a waterfall facade. Both buildings will feature Venetian glass artists and will be situated on the ocean's edge. This development will change the way people think about luxury living in limited editions. The apartments for rent in AURUM Bantry Bay sets the standard in the luxury short term rental sector.
The Aurum Presidential Residences are a truly luxurious way to experience an exquisite Cape Town vacation. Many of the luxury villas and apartments at AURUM Bantry Bay are available for rent. The two-story luxury villas are designed with modern luxury and style in mind. Aurum Presidential Residences occupants will have access to a private beach with stunning views of the ocean.
The luxurious apartments at the Aurum Presidential Residences are located in the most desirable locations of the town. The Exclusive Mandate is a luxurious penthouse on the top floor that offers stunning views of the Atlantic Ocean. It has an open-plan living space and is located on the first floor. It is equipped with an electric umbrella, making it a great place to spend your holiday in Cape Town. There is also a security guard on duty 24 hours a day. Its unique character and location make it an attractive place to call home.
About Cape Town Luxury Escapes
At Cape Town Luxury Escapes, pride ourselves in the most attentive service in the Cape Town villa rental industry. Book with Cape Town Luxury Escapes for the lowest Bantry Bay villa rental rates available online. We are ready to make your luxury travels to Cape Town a reality at AURUM Presidential Residences in Bantry Bay.
Follow us on Instagram for more information and the latest updates. These platforms allow us to share our best travel tips, information about events, and options for accommodation.
Read more about Cape Town Luxury Escapes here.