Fun Things to Do in Cape Town During Spring
Cape Town is famous for being the legislative capital of South Africa. However, that is not all it is. With its many fabulous attractions, Cape Town is also a paradise for tourists during cooler months. From tasting amazing local delicacies to sampling some delicious wine, this city has it all. During the months of winter and spring, the city puts on a festive air that will stay in your memories for a lifetime. Let us take a look at everything you can do to enjoy yourself at Cape Town during winter and spring.
In this post, we will explore the following topics:
Eat Your Heart Out at One of The Fabulous Markets
Mojo Market
Mojo market offers access to delicious food and marvellous live music 365 days of the year. There are several fabulous retail stalls, large sports screen to enjoy sports, and over 30 vendors serving exotic cuisines. There are endless number of bars offering a variety of drinks such as beer, wine, cocktail & spirits. Additionally, there is an entire bar dedicated to bubbly and oysters!
Operating Times: Monday – Sunday 08:00 – 00:00
Address: 30 Regent Road, Sea Point
Entrance fee: FREE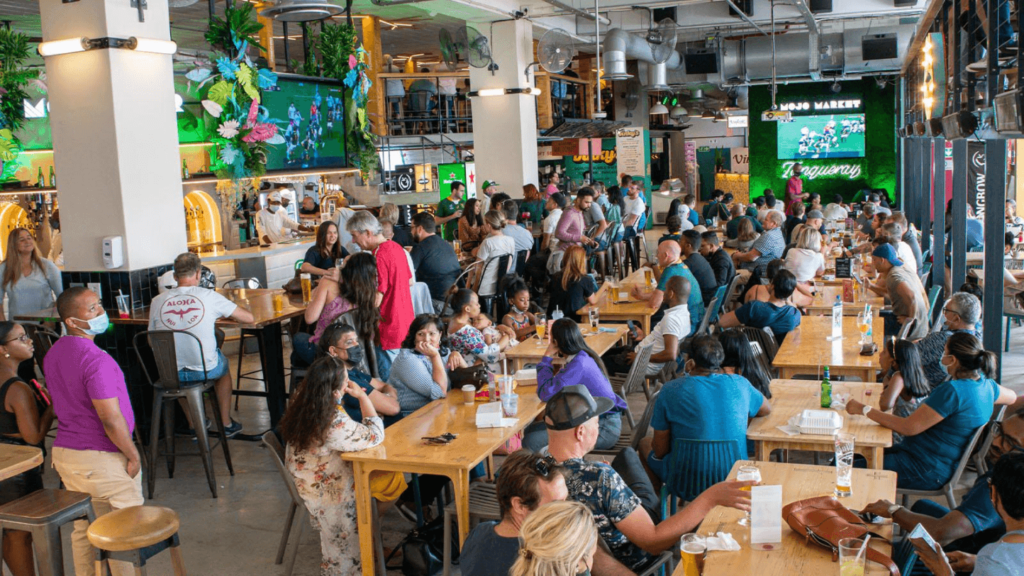 Bay Harbour Market
Located at the foot of Hanberg Mountain, Bay Harbour market offers all essential and exotic items you desire. From creative art, craft and sculpture by local artists, to diverse food stalls offering variety of dishes from across the globe and endless live entertainment, this market has it all! There is a popular saying that you need a passport to enter Hout Bay as it feels like a secluded town within a town. So it is a must to explore this market while planning a trip to Cape Town.
Operating Times: Friday Nite LIVE!: 17:00 – 21:00, Saturday and Sunday: 09:30 – 16:00
Address: 31 Harbour Rd, Hout Bay
Entrance fee: FREE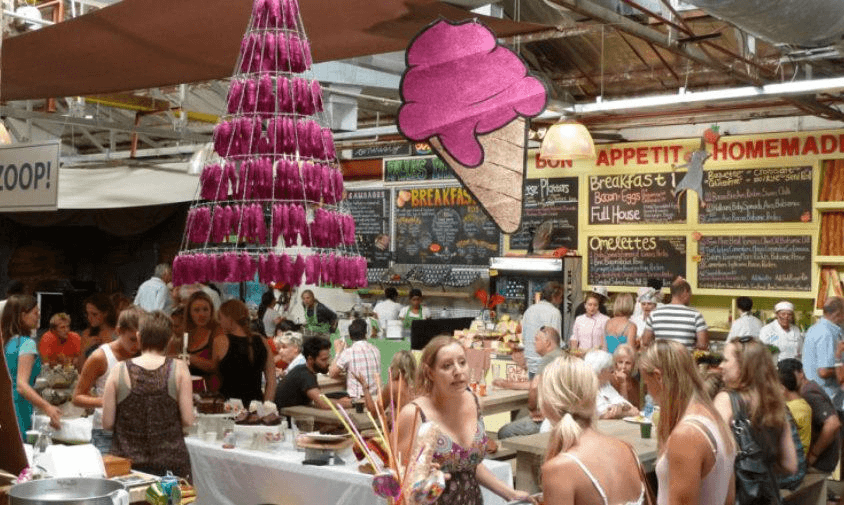 Oranjezicht City Farmers Market
The Oranjezicht City Farmers market offers chilled vibe and plenty of space for all those people who'll also enjoy the foot-tapping music and a family-friendly vibe. Additionally it offers stunning sea views as it is situated on the edge of the ocean.
The market is covered by tents and pergolas, ensuring protection. You can perform your grocery shopping here as it offers fresh produce, herbs, organic dairy products, bread and cheese, free-range eggs, muesli, raw honey, and meats and seafood that are ethically sourced. Additionally, there is also a lifestyle section, selling beautifully designed clothes, décor, ceramics, vintage items, pet accessories, plants and farm-to-vase flowers.
You can also get a wonderful mix of food stalls selling cooked and raw dishes for all palates and preferences. So, try to get an outdoor seat to enjoy the scenic beauty of this market.
This market is a plastic-free zone and hence it is a must to remember to bring your own bags for all your goodies. Even if you forget to do so, you have nothing to worry. You can choose to carry your purchases away in cardboard boxes (free), reusable brown bags (R25 – R40) or baskets (from R200). Also, you can return your reusable tea and coffee cups. Pedestrian entrances are open directly from Beach Road, and cyclists, joggers, dog walkers and others are most welcome.
It is reasonably priced to commute to this place for buying groceries as it is conveniently located next to the V&A Waterfront's modular parking at Granger Bay (R10 for four hours). You can also travel to this place on foot or bicycle and can enter the market through the Beach Gate Road.
Operating times: Saturday 08:15 – 14:00, Sunday, 09:00 -14:00 (rain or shine) and Wednesday, 17:00 – 21:00 (November – March)
Address – Haul Road, Granger Bay Blvd, Victoria & Alfred Waterfront
Entrance fee: Free.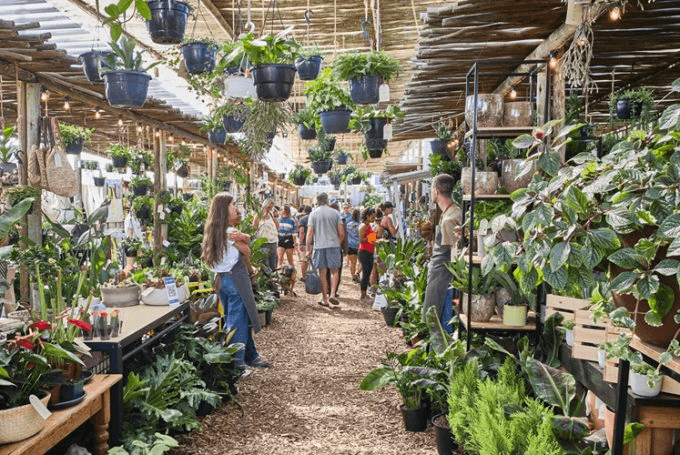 Cosy Dining
There are several cosy restaurants that Cape Town has to offer, where fireplaces provide warmth and a homely atmosphere for you to cherish whilst sipping on a glass of red wine.
Kloof Street House
Located on Kloof Street, in a 20th-century Victorian house, this cool courtyard restaurant offers a feeling of stepping into the pages of The Great Gatsby. The main reason of its popularity is its ambience that comprises twinkling fairy lights and velvet cushions that line the garden seating area, and the warmly lit, romantic interior. These add-ons make this place one of Kloof Street's cosiest restaurants and a popular choice for hosting special occasions, date nights, or a casual meal with family and friends.
Operating times: Monday 12:00 – 23:00, Tuesday – Sunday 10:00 – 23:00
Address: 39 Kloof Street, Gardens
La Parada Constantia Nek
One of the oldest restaurants in Cape Town, La Parada, present in the heritage site of Constantia Nek. While renovating it, the architects took special care to forbid any changes in its timeless beauty. The exterior design was kept same, changing the interiors by adding lights to offer visitors a better view of the surrounding mountains, vineyards, and sea. There are several delicious cuisines for casual dining which is complemented with an exquisite bar menu. The ambience of the place is impressive due to its pretty interiors and live music.
Operating times: Monday 12:00 – 22:00, Thursday – Sunday 09:00 – 00:00
Address: 1 Hout Bay Rd, Hout Bay, Cape Town
Blockhouse Kitchen
Blockhouse Kitchen, located at Constantia Uitsig, is the newest attraction in the market. The famous chef of this place has curated several exotic dishes for over 200 guests. Additionally, these dishes are child-friendly and you can enjoy them at any time of the day.
Operating times: Tuesday – Saturday, 9:00 – 21:00
Sunday & Monday, 9:00 – 17:00
Daily (breakfast), 9:00 – 11.30
Address: Spaanschemat River Road, Fir Grove, Cape Town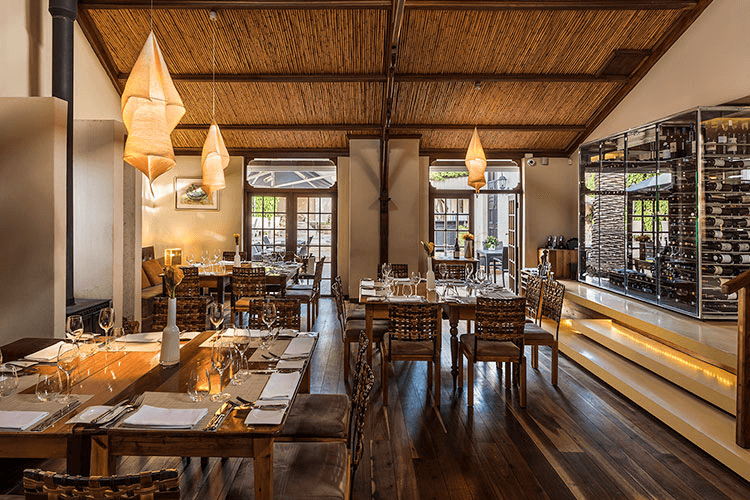 Aubergine
It is one of the top-rated restaurants in Cape Town, which bestows guests with an amazing dining experience by serving beautifully plated dishes and an offering a classy ambience. Additionally, there is a gorgeously decorated fireplace at the centre, which is extremely cosy during winters.
Operating times: Monday – Saturday, 18:00 – 22:00
Address: 39 Barnet Street, Gardens, Cape Town
Flower Season
The picturesque flower season of Cape Town can be witnessed between August and late September. This season offers a mesmerizing scenic beauty and pretty pictures for social media.
Kirstenbosch National Botanical Garden
You can witness the colourful species of different flowers including King Protea of the fynbos blooming in the winters. This adds beautiful colours to the scenery of Kirstenbosch during winters as well as springs.
West Coast National Park
This place is just an hour away from Cape Town's bustling CBD. To highlight the blooming of wild flowers, every town, village, mountains and fields take on spectacular hues. There is an endless display of flower blooming which transforms this wintery-dull area into a Mecca of vibrant shades.
Hermanus Flower Festival
Here you can witness a variety of locally grown flowers on sale, and on exhibition. You can buy flowers for home from the Hermanus Flower Festival. Also there is a documentary on the history of plants in that area. You can witness here over 400 fynbos species, 10 landscaped demonstration gardens, and a herd of alpaca. Additionally, you can even garner knowledge of how to design your own land art sculpture.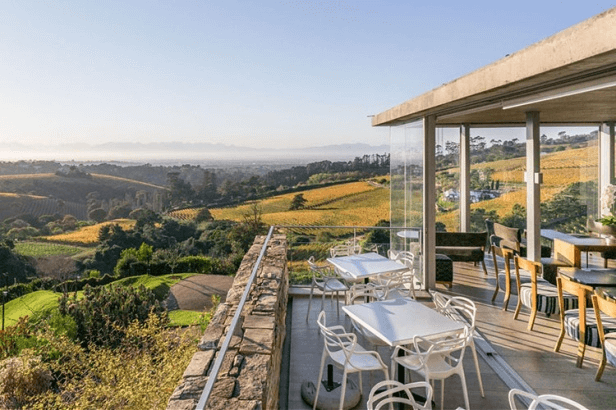 Wine Tasting
Wine tasting is another activity that tourists can indulge in when visiting Cape Town. There are several estates dotting the countryside which hold dedicated tours and tasting sessions.
Beau Constantia Wine Estate
This wine estate has stylish tasting room from where you can enjoy a spectacular view of the Constantia Valley. Additionally, you can also view the Hout Bay to Hangklip from the window of tasting room, where you get to taste the exotic wines.
Operating times: Tuesday – Sunday, 1:00 – 18:00
Address: 1043 Constantia Main Road, Cape Town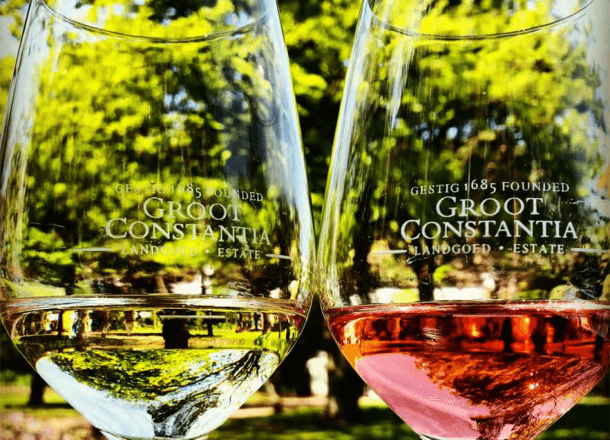 Maastricht Wine Estate
This wine estate is just 25km away from Cape Town and offers a stunning view to its visitors. Additionally, there is a beautifully renovated tasting room that stores several handcrafted wines. You can compliment your drink with a plate of traditional Dutch bitterballen or savour a seasonal cheese and meat platter.
Operating times: Tuesday – Saturday, 10:00 – 16:00
Sunday, 10:00 – 15:00
Address: Tygerberg Valley Road, Durbanville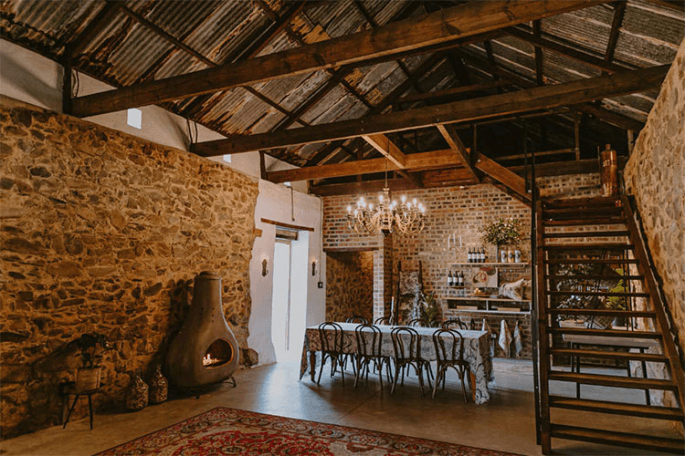 Groot Constantia
This wine estate of Cape Town wine estate welcomes wine lovers from across the world by offering an exceptional variety of award-winning wines to please their tastebuds. There are several types of wines including Blanc de Noir, Chardonnay, Shiraz, and Grand Constance. There is something for every wine lover to sip, savour and enjoy as per their taste palate. Additionally, it has the perfect wine tasting ambience for every wine enthusiast. Also, you cannot stop yourself from admiring the magnificent scenery that includes the lush lawns, stunning surroundings and sensational vineyards and mountain range views that this beautiful Cape Town Wine Estate has to offer.
Operating times: Open 7 days a week, including public holidays
Production Cellar: Open 10:00 | Last ticket sale 16:15 | Closes 17:00
Cloete Cellar: Open 10:00 | Last ticket sale 16:15 | Closes 17:00
Bottom Cellar: Open 9:00 | Last ticket sale 17:15 | Close 18:00
Cellar Tours: Open 10:00 | Close 17:00 | Last cellar tour 16:00
Address: Groot Constantia Rd, Constantia, Cape Town
De Grendel Wine Estate
It is one of the most sought-after wine tasting estates in Cape Town, located along the beautiful Durbanville Wine Route. This estate is situated only about 30 minutes from the city centre. You can have the opportunity to explore a whole new wonderful winelands world in the city itself. Additionally, the sensational 180-degree views of Table Mountain, Lions Head, the Atlantic Ocean and beautiful Cape Town, adds to the beauty of this place. You can enjoy this mesmerizing view from the stunning long glass encased veranda of the De Grendel Tasting Lounge and Stoep.
Operating times: Monday – Saturday: 9:00 – 17:00 | Sunday: 10:00 – 16:00
Address: De Grendel Wine Estate and Restaurant, Plattekloof Road, Panorama, Cape Town

Buitenverwaching Wine Estate
The Buitenverwachting Wine Tasting activity takes place in the estate's historic wine cellar. This celler is decorated with traditional thatched roof, whitewashed walls and rare yellow-wood ceilings. This adds to the ambience and offers an exceptional wine tasting experience. Additionally, the casual interiors, generously furnished with leather couches, small lounges and a tasting bar escalates its authentic appeal. This is also a beautiful stone-tiled terrace from where you can witness the estate lawns and magnificent 250-year old Norfolk Pine.
Operating Times: Monday – Saturday: 10:00 – 17:00
Closed on Sunday
Address: Buitenverwachting Wine Farm and Restaurant, 37 Klein Constantia Road, Constantia, Cape Town.
Brewery Tour
Newlands Brewery Tour & Gateway To Newlands Tour
Newlands offer three iconic venues–the Newlands Cricket Stadium, Newlands Rugby Stadium, and the Newlands Brewery. This cricket stadium is the second most loved ground. Presently, you can visit all three venues in just one single afternoon.
Having been established in 1890, the rugby arena is known as the second oldest rugby stadium on the planet, staging countless international and provincial matches. Additionally, you can also visit the Sports Science Institute of South Africa that performs the function of both a high-quality gym and a high-performance laboratory.
On the hour-long, fully guided Beer Experience tour includes a sneak peak to the Brewery history, gain insights into modern-day brewing methods that include Brewhouse, Fermentation, Packaging and Warehouse and appreciate the craftsmanship for preparing beers.
Operating times: Monday: 11:00 & 15:00 (Speciality Brewery only)
Tuesday: Thursday 10:00, 12:00 & 14:00
Friday: 10:00, 12:00, 14:00 & 16:00
Wednesday: Evenings 18:00
Saturday: 10:00 & 12:00
Closed on Sundays & Public Holidays
Address: Newlands Brewery, Cape Town, Western Cape, South Africa
Entry fee: R80 per person (R50 for pensioners or students), payable on arrival via cash, card or SnapScan.
Woodstock Brewery
Here you will get one of the best craft breweries in the country. Additionally you can also benefit from great insights into the brewing process and meet the brewers responsible for the beers. It is the result of their sheer brilliance and outstanding craftsmanship that they have learnt from Head brewer Etienne Louw that keeps the taste intact. It has grown immensely from strength to strength in the past few years. At present, Woodstock Brewery produces and distributes about 10 different brews that include both seasonal and special brews.
Address: Woodstock Grill & Tap, 252 Albert Road, Woodstock, Cape Town, South Africa
Ceramics at Clay Café
The Clay Cafe reflects creativity and recreation for all ages. Located in the heart of Hout bay, the Clay Cafe prides itself in creating an enjoyable experience for adults and children alike. There is a vast array of colours that you can use to make a ceramic piece come to life. Additionally, there are several tools and colours to design crockery sets. Also, you can spend several leisure hours with your friends to make pots and enjoy breakfast and lunch there.
Movie at the Labia Theatre
Opened by Princess Labia in May 1949 as a theatre for the staging of live performances, Labia Theatre is the oldest independent art-repertory cinema in the country. People can enjoy quality movies at reasonable admission prices on four characteristic screens. There is a coffee bar offering a variety of home-made delicacies and a chocolate bar for those who prefer the popular sweets, cold drinks and popcorn.
For the past several years, the Labia has been operating as a cinema on the alternative circuit. Its appeal is mostly for the more discerning audience who enjoy its production and old-world ambience.
Address: 68 Orange Street, Gardens
Final Word
The mention of Africa sparks images of forests and wildlife in our collective minds, but that is not all that this country has to offer. The urban centres of this country are also popular tourist destinations. Now that you have a clearer picture of what you can do to enjoy yourself in Cape Town, it is time to pack your bags and plan your trip. Happy journey!
Frequently Asked Questions
What are the best markets to visit in Cape Town during spring?
Markets that offer access to delicious food and a marvellous atmosphere include:
Bay Harbour Market

Mojo Market

Oranjezicht City Farmers Market 
What are the best restaurants in Cape Town?
Extraordinary restaurants in Cape Town include:
Kloof Street House
La Parada Constantia Nek
Blockhouse Kitchen
Aubergine
Where should I go during flower season in Cape Town?
Explore these locations during August and late September for the picturesque flower season of the Western Cape:
Visit Kirstenbosch National Botanical Garden,
West Coast National Park
The Hermanus Flower Festival
Where can I go wine tasting in Cape Town?
Some of several estates dotting the countryside that hold delightful and dedicated tours and tasting sessions include:
Beau Constantia Wine Estate
Maastricht Wine Estate
Groot Constantia
De Grendel Wine Estate
Buitenverwaching Wine Estate