The Cape Winelands are, undoubtedly, one of South Africa's most treasured attractions. The Western Cape is spoilt for choice with world-class wine regions and top-notch farms – there's definitely something for everyone and every budget.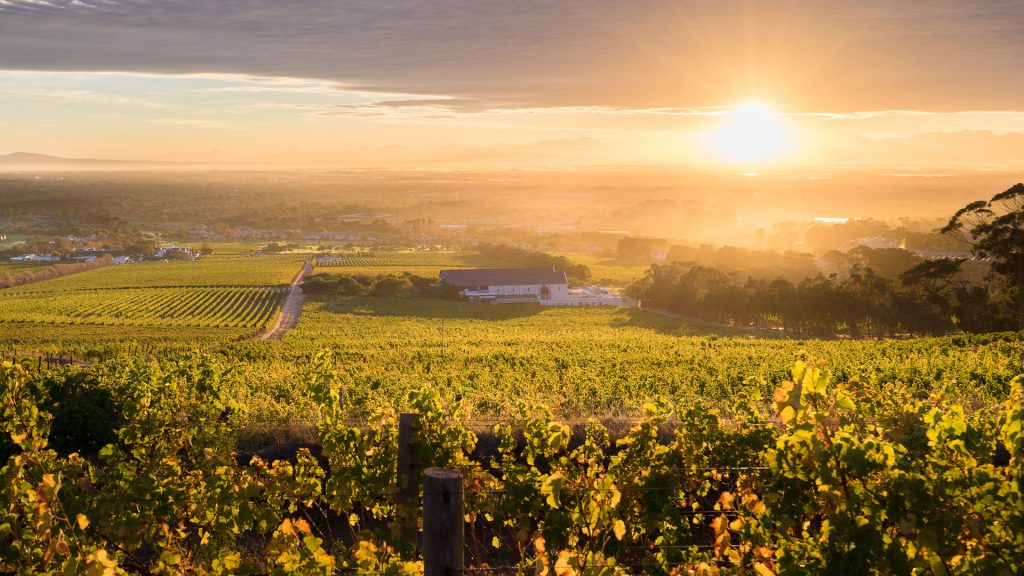 Steenberg
The Cape's first farm, established in 1682 and located in the Constantia winelands, has come a long way from its humble beginnings. Roughly 30 minutes from the bustling heart of Cape Town, Steenberg is a destination steeped in heritage. Exceptional cuisine at two signature restaurants caters for all tastes, from refined dining in a relaxed setting at Tryn, to bistro-style fare and tapas at Bistro Sixteen82. An outstanding winery, producing some of the finest Sauvignon Blanc and Méthode Cap Classique in South Africa, along with other celebrated wines, and an 18-hole championship golf course, make Steenberg a complete leisure destination in idyllic Constantia.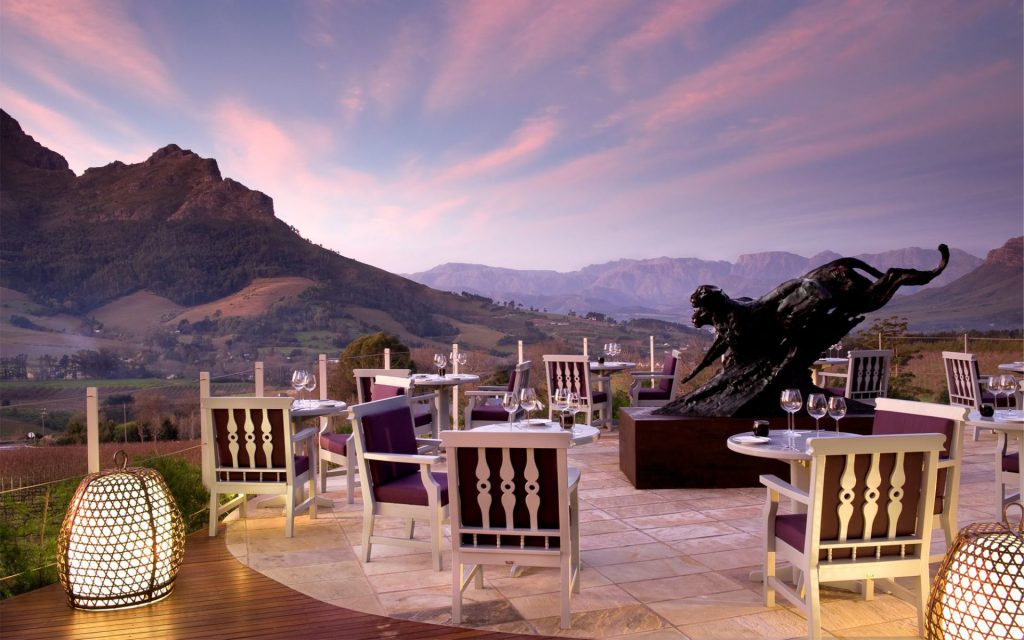 Delaire Graaf
It's clear on visiting Delaire-Graaf that no expense has been spared in order to create a vineyard experience like no other. There's a magnificent hotel and restaurant on the premises, and the views of the nearby mountains are spectacular. There's also a high-quality collection of art to view on the estate, some of which is dotted throughout the exquisite manicured gardens you can explore on foot.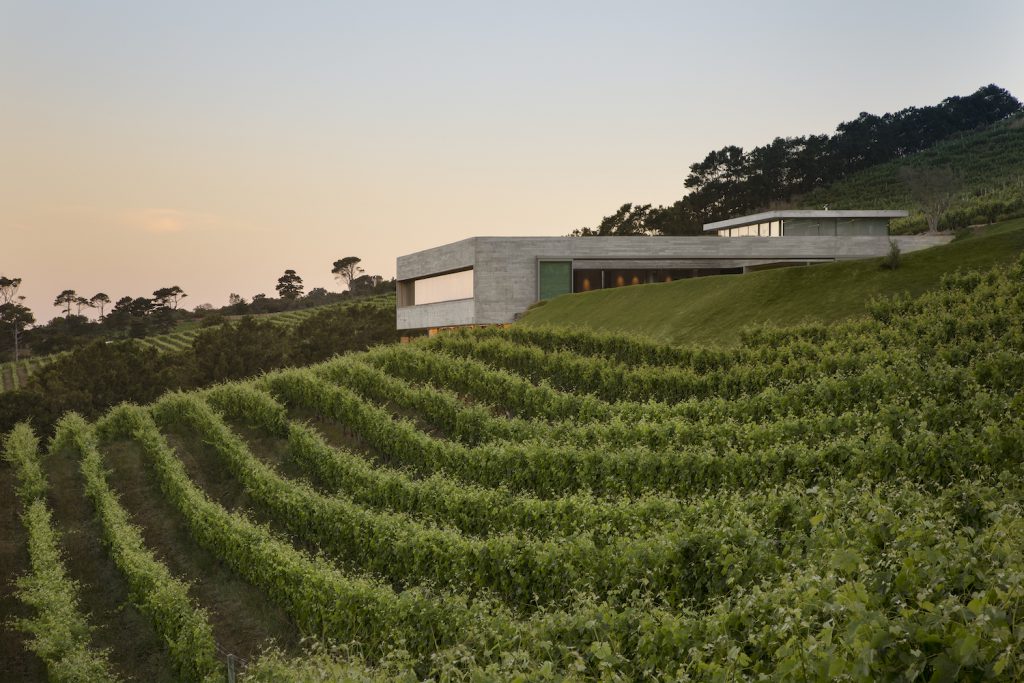 Beau Constantia
Beau Constantia's tasting room is essentially a glass box hovering above the pristine Constantia Valley. Unlike many other estates in the Cape, this one uses modern architecture to showcase the views. Clean lines, a panoramic outlook and a comfortable outside area make this an atmospheric estate to visit regardless of the weather.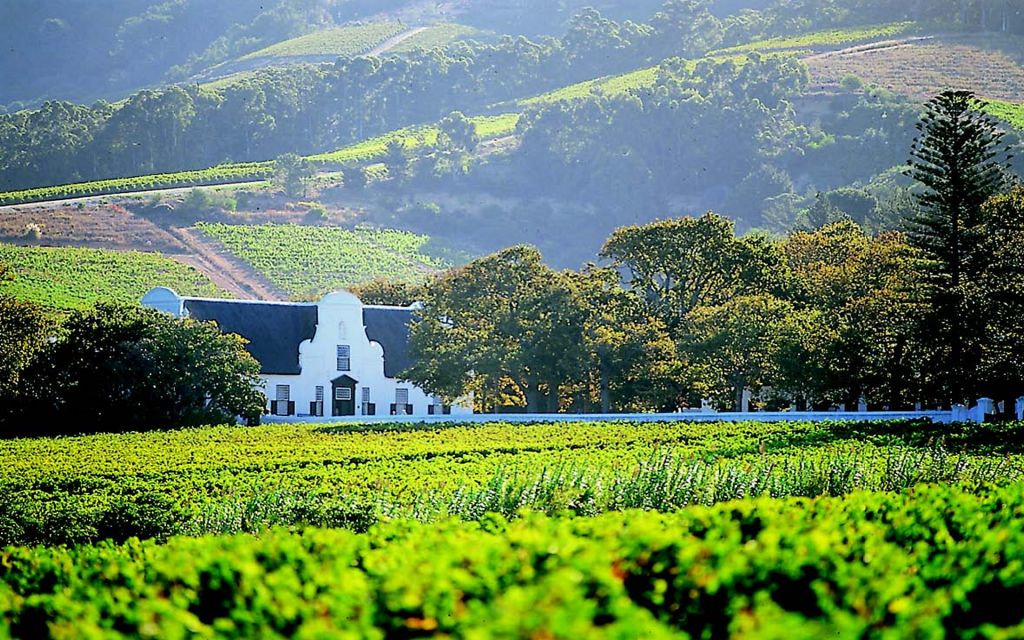 Groot Constantia
Groot Constantia Wine Estate produces an award-winning wine to please every palate. Enjoy a fresh and cheerful Rosé or a beautifully complex Chardonnay. Discover a bold Shiraz or our seductive Grand Constance. With three wine-tasting venues on the estate, you can find your favourite in surroundings that suit your style. A wine is best appreciated accompanied by a meal and chosen to suit the occasion. Pair an elegant Brut Rosé with a gourmet anniversary picnic on our lawns; choose a light and fresh Semillon for an al fresco lunch under our aged oaks; sip an expressive Pinotage during a family feast; or toast a milestone by the fireplace with a dignified glass of Gouverneurs Reserve.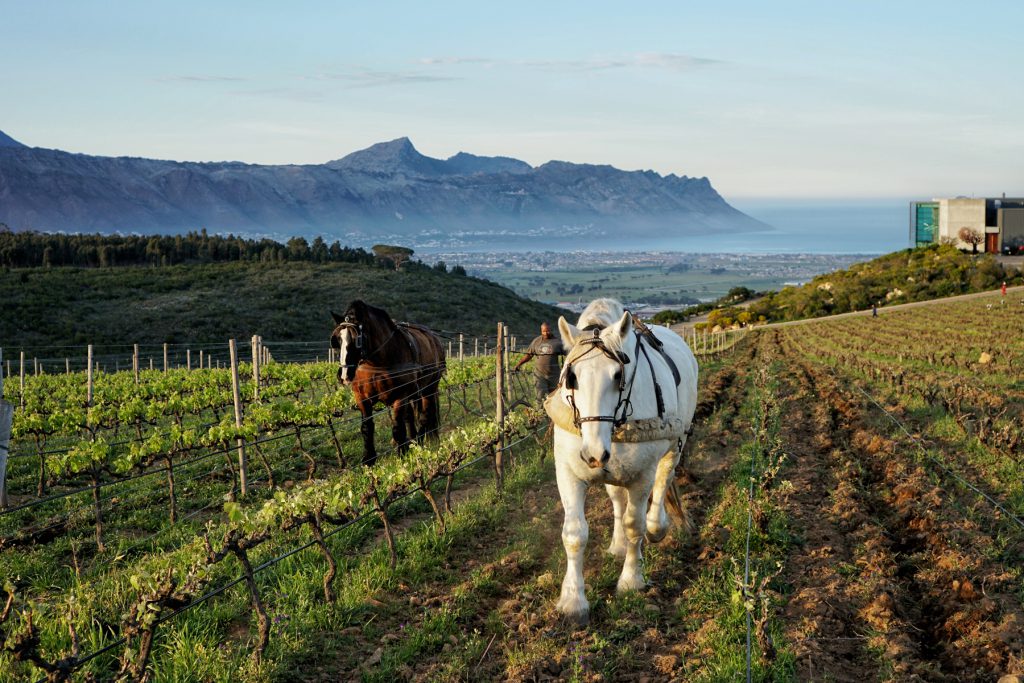 Waterkloof
Waterkloof makes some of the Cape's best wines, but it's almost more famous for its incredible architecture and dramatic views. It's set on top of a mountain with panoramic views over nearby Somerset West and Strand, and False Bay further afield. They're open daily for wine tastings, but if you're looking for that extra special afternoon, book ahead for a lunch at the incredible restaurant.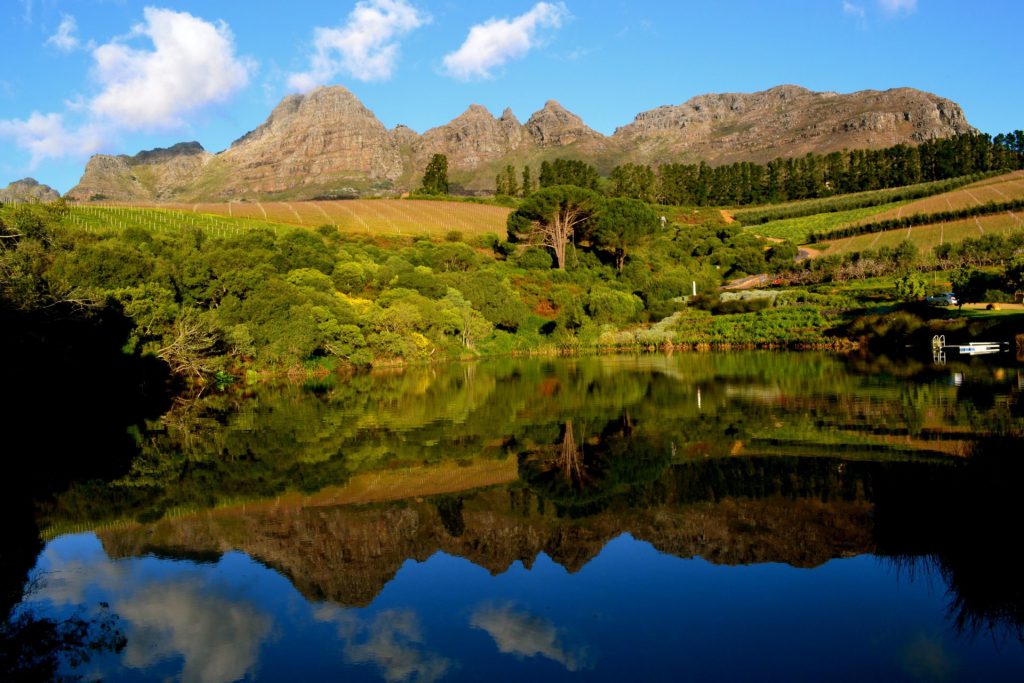 Hidden Valley Wines
Hidden Valley Wines is just next door to Uva Mira, but they've taken up the challenge to better their neighbour's views. If you're heading to the region, it makes sense to visit both estates to decide for yourself. Hidden Valley has a contemporary feel to it, with modern architecture that takes full advantage of the surroundings. You can pop in for wine tastings or stay for a meal — the in-house Overture Restaurant is one of the Cape's most celebrated.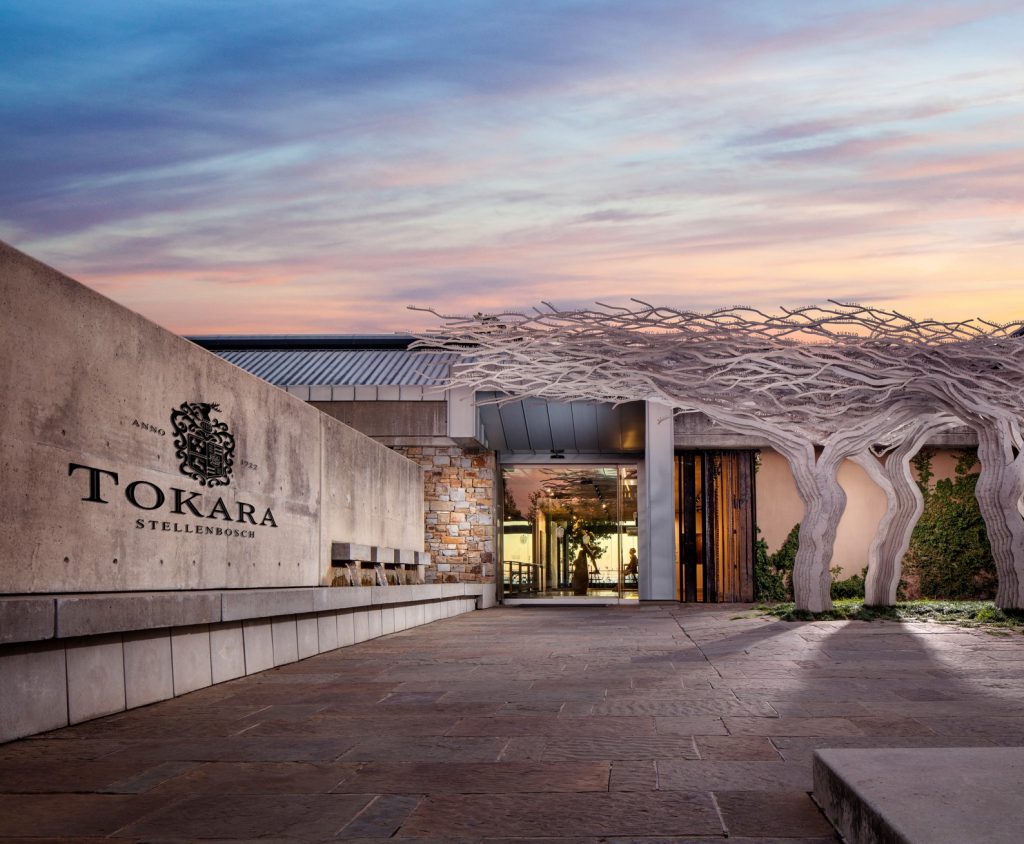 Tokara
Tokara's got some of the best views and most impressive architecture of all estates in the region. Owner GT Ferreira bought the estate in 1994 and has turned it into a modern architectural masterpiece. There are beautiful views of both False Bay and Table Mountain, a fine art gallery, celebrated restaurant, and the option to taste wines, brandies and olive oils.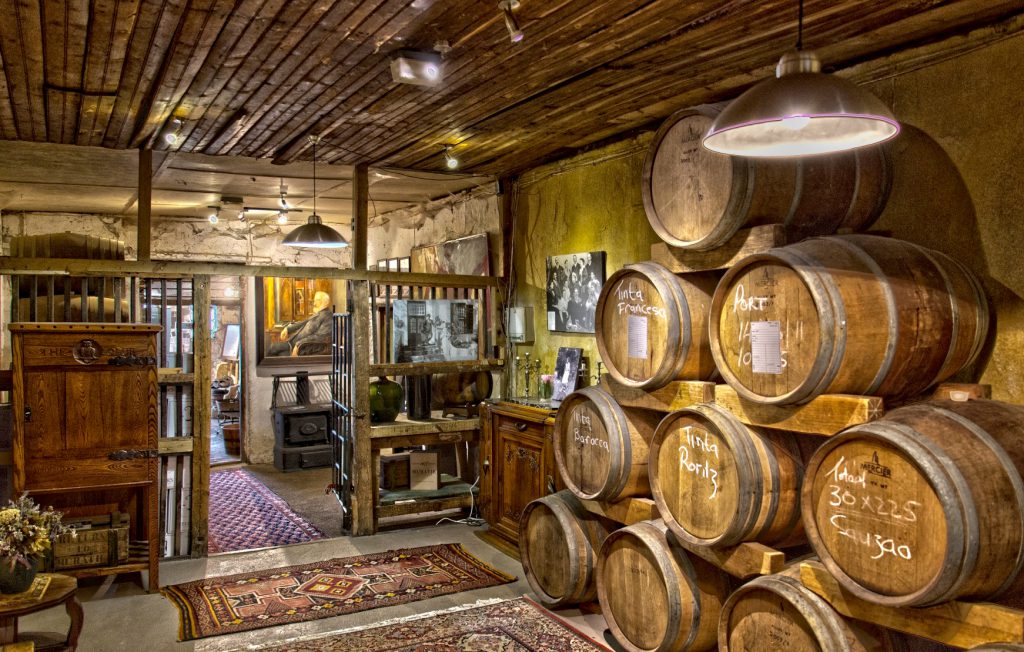 Muratie
Tucked into the exquisite Knorhoek Valley north of Stellenbosch, Muratie Wine Estate, under the stewardship of Rijk Melck and his family, has been at the heart of a lot of passionate debate. This debate is centred largely around the desire to protect a century's old wine experience that is a magnet for wine lovers around the world.
The farm itself dates back to 1685 when it was granted by Governor Simon van der Stel who was Governor of the Cape of Good Hope at the time. This makes Muratie one of the oldest estates in South Africa and along with that age comes many characters and truly fascinating stories.