The African Mining Indaba is the world's biggest mining investment event and will take place in May 2022. The African Mining Indaba returns to Cape Town from Monday 9 May to Thursday 12 May 2022. This annual event will see thousands of investors, executives, ministers, and mining stakeholders gather at the Cape Town International Convention Centre (CTICC).
Due to the high influx of visitors during this event, it is crucial to reserve your accommodation in Cape Town as soon as possible due to the high number of visitor influxes. Cape Town Luxury Escapes offers a variety of luxury villas in Cape Town for African Mining Indaba attendees, with some villas just a few steps from the CTICC. We have luxury villas and apartments that can be tailored to your needs and budget. Contact us for more information and to inquire about accommodation availability in Cape Town.
African Mining Indaba information
Mining Indaba, which has been successful for more than 27 years, offers a unique and broad perspective on the African mining industry. It brings together visionaries from all walks of the spectrum and innovators. We also support education, career development, and other vital causes in Africa.
The May 2022 Mining Indaba, held in virtual form in 2021, is expected to be the most important event for executives in African mining. The speakers will discuss price volatility and mining fundamentals, investor risk, economic stability, attracting young investors, and encouraging diversity in the sector for the benefit of Africa's continent. There are many new and improved initiatives in the pipeline, and these topics will discuss the mining industry's role in sustainability, climate change, and investment potential. Tickets are available on the African Mining Indaba website.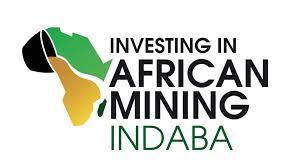 Why stay in a Cape Town Villa during the Mining Indaba
Cape Town Luxury Escapes is committed to providing the best possible service for its guests. With many accommodation options available, including modern apartments in the centre of town and luxury villas with breathtaking views, we offer a bespoke and personalised service to make your stay one you won't forget. Cape Town Luxury Escapes offers several additional services such as stocking your fridge prior to your arrival, private chef services or hiring a chauffeur for your journeys.
You can be sure that the accommodation you receive when you book with Cape Town Luxury Escapes is on a world-class standard. We are based in Cape Town and can ensure the highest quality standards for all our luxury villas. Cape Town Luxury Escapes is able to provide a great experience in accommodation.
African Mining Indaba FAQs
When is the African Mining Indaba 2022?
Monday 9 – Thursday 12 May 2022

In light of recent vaccination progress in South Africa and around the world, we are highly confident the event can take place in May.
When is the next African Mining Indaba in 2023?
Monday 6 – Thursday 9 February 2023
When is the next African Mining Indaba 2024?
Monday 5 – Thursday 8 February 2024
What is the weather in Cape Town like in May?
May is in the Autumn Season in Cape Town and has average temperature highs of around 21 degrees.

Autumn in Cape Town, which occurs between March and May, is one of its most beautiful seasonal periods. Tree leaves and shrubs turn a bright red, earthy brown, vibrant orange and yellow, while temperatures stay pleasant. The slopes of the countryside transform into fields of gold and scarlet. Some would say autumn is the best time to visit Cape Town.
What is the African Mining Indaba agenda?
The full agenda can be viewed on the website at https://miningindaba.com/business-programme
About Cape Town Luxury Escapes
Cape Town Luxury Escapes is a luxury villa and apartment rental company with over 12 years of experience. Our ability to offer advice and the best options for villa accommodation and holiday experiences in the shortest time possible is driven by our exceptional customer care processes. Cape Town Luxury Escapes can guarantee the highest standards for our villas and apartments in Cape Town. Read more about Cape Town Luxury Escapes here.
We have villas and apartments located in Cape Town and the Western Cape. This includes Knysna and Plettenberg bay. We operate only on an inquiry basis as these properties are owned differently. Contact one of our villa experts for any holiday or rental information you need.
Follow us on Instagram for more information and the latest updates. These platforms allow us to share our best travel tips, information about events, and options for accommodation.